Coup de Coeur at Arbor Gallery
November 25, 2021 @ 12:00 pm

-

December 18, 2021 @ 4:00 pm
A Coup de Coeur can be a piece of art (picture, book, textile art, clothing, doll, painting, pottery or other), that brings joy into your life. Remember that no art will be sold during this show.
People who wish to enter a piece must send an email with a .jpeg, accompanied by a short text explaining why it is a Coup de Coeur. Each piece will be displayed with its narrative and their owner's name.
How to enter
The Arbor Gallery "Coup de Coeur" Community Show will run from November 25 to December 18.
Draw for gift baskets will be on Saturday December 18.
Last day to submit a Coup de Coeur: Friday, November 19.
To submit a piece and its story: [email protected]
Monday November 22 – artwork drop-off / Sunday December 19 – artwork retrieval.
The Arbor Gallery Cultural Centre welcomes visitors Wednesday to Sunday – noon to 4 p.m. During November and December the gallery is open from 10 a.m. to 4 p.m. on Saturdays. For info, to register for a workshop or to become a member or a Friend of the Gallery, reach out to [email protected] .
Following Ontario's Provincial Health recommendations, the Arbor Gallery requires visitors to provide proof of vaccination.. COVID-19 measures remain in place.
Related Events
Event Posts:
---
A large crowd turned out in downtown L'Orignal for the annual illumination of the village's Christmas tree on Sunday, December 4. The evening's events began at 4:30 p.m., with Christmas carols sung by Champlain's La Chorale de l'amitié, who kept everyone entertained while they waited for the lighting ceremony. Those in attendance could warm up […]
0 comments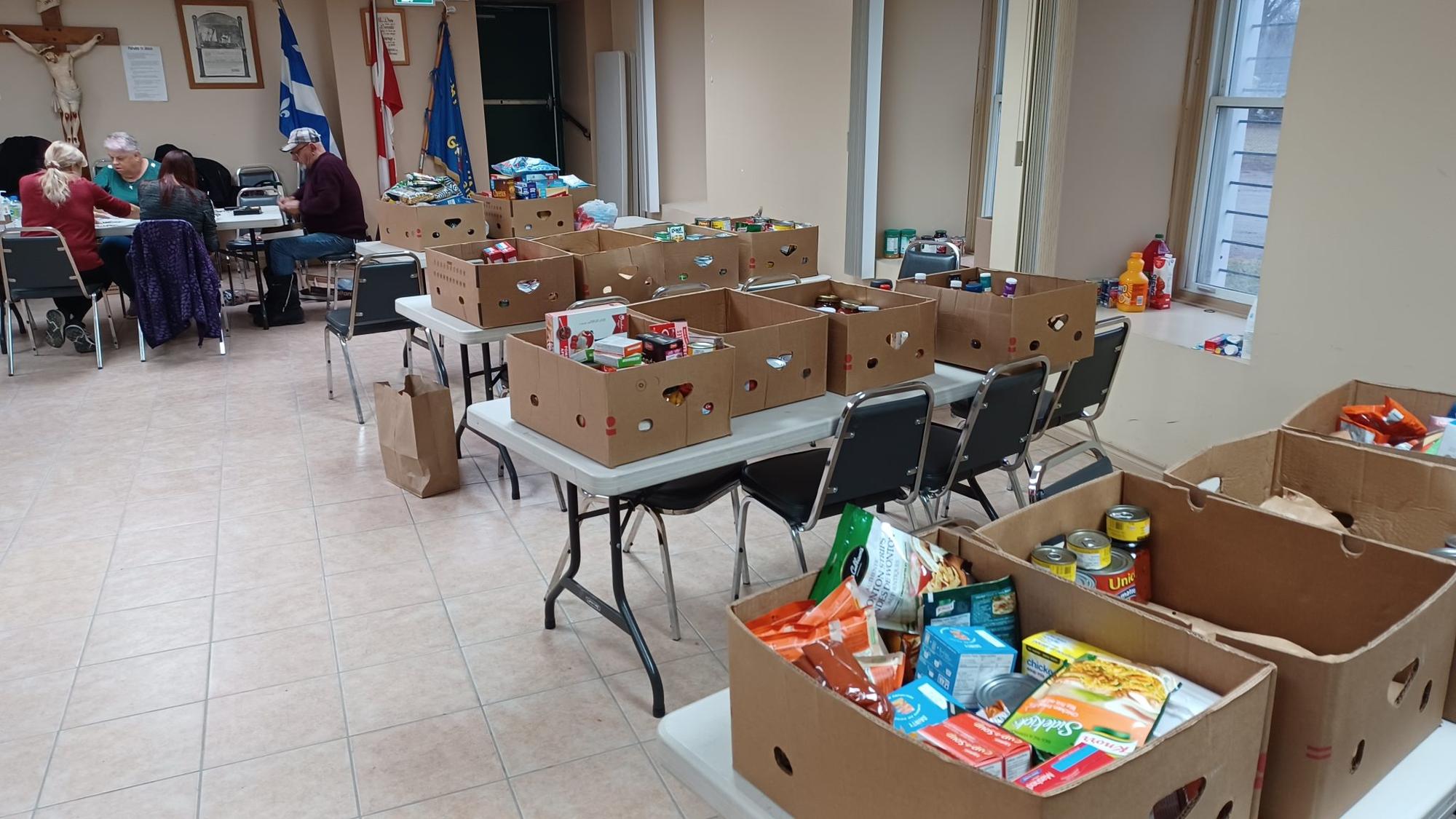 Chevaliers de Colomb (Knights of Columbus) Council 3188 in Grenville held its annual guignolée on Saturday, December 3, and organizers estimate the effort will provide 125 to 140 local households with baskets this Christmas. In 2021, 125 baskets were distributed. Donations of food and cash were collected at Église Notre-Dame-des-Sept Douleurs church in Grenville, the […]
0 comments
The Champlain Christmas Parade was a smash hit on Friday (December 2) in Vankleek Hill. A total of 43 floats took part in this year's Christmas parade, which was organized by Champlain Township. Events began at 6:30 p.m., with a tree lighting at the park beside the Vankleek Hill post office. The parade wound through […]
0 comments
Looking to Promote an Event?
---
For busy organizers. Have it all. One buy gets your event in The Review's print edition, the e-edition, our online event calendar AND a share on The Review's crazy-busy Facebook page.
Sizes:
One Box: 2.25″ w x 2.25″ h
Two Boxes: 4.75″ w x 2.25″ h or 2.25″ w x 5″ h
1/16 Page: 2.25" w X 3" h
1/8 Page: 4.75" w x 3" h
1/4 Page: 4.75" w x 6.125" h
1/2 Page: 9.75" w x 6.125" h (horizontal) or 4.75" w x 12.5" h (vertical)
Full Page: 9.75" w x 12.5" h
Printing Specs: CYMK, 200 DPI, PDF